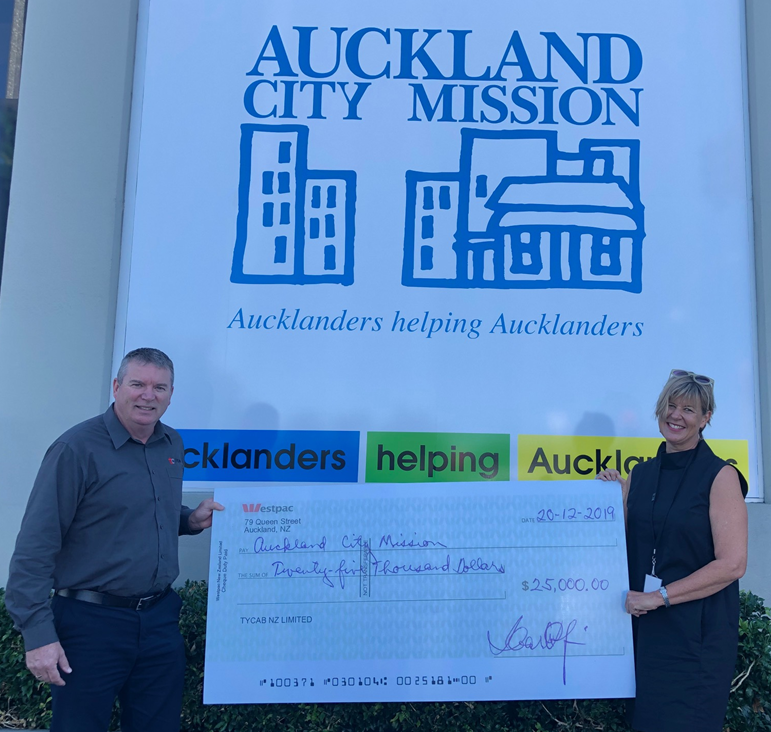 Tycab NZ's donation of $25,000, gratefully accepted by Auckland City Mission's Mandy Mee.
For over 100 years, Auckland City Mission has been at the forefront of shaping lives for the better.
Today, they're preparing for the most exciting mission in their history – "HomeGround". To be completed in 2020, it's unlike anything else seen before in New Zealand; a purpose-built, safe space to stand against homelessness, hunger and poor health. Offering pragmatic, hands-on services and support to help those who need it most. They're completely transforming their current site into a purpose-built housing and social services facility.
While their new home will be the hub of Auckland City Mission, it will also house 80 apartments to provide safe, permanent shelter. It's a place where they can continue to support, share and connect with those who need it most. A place where low-cost medical treatment is offered (including visits to the dentist). And a place where their new commercial kitchen will prepare wholesome meals in their community centre.
Tycab NZ are very proud to be supporting such a valuable community service & worthy cause.